We have an honor to invite you to the Estonian Aviation Seminar "Aviation on its Highway" that takes place on 21 October 2022.

The seminar assembles
several hot topics
that concern everyone.
Various speakers
represent both the public and private sector, Estonian and international views, aviation and non-aviation expertise.
In addition to the Estonian Aviation Seminar, the combined after party and alumni reunion will take place. All aviation friends are welcome to attend the party that is going to last until the first morning hours. Party takes place at the legendary Club Atlantis.
Seminar's programme is in English.

Schedule for the Estonian Aviation Seminar
Venue: Estonian Aviation Academy, Lennu 40, Tartumaa
10.00-10.30 Welcome coffee
10.30-10.40 Introduction to the seminar day
10.40-10.50 Rector's Welcome
10.50-11.20 Henrik Hololei, The European Commission's Director-General for Mobility and Transport speaks about global developments in aviation
11.20-11.30 The Aviation Act of the Year nominees
11.30-13.15 Presentations
How to Ensure the Next Generation of Engineers So That the Development of Aviation in Estonia Would Not Stop?
Speaker Karin Künnapas, code/Jõhvi

Why is the Test Environment Important for Developing Unmanned Aviation?
Speaker Maria Tamm, Estonian Air Navigation Services/Estonian Aviation Academy

What Is the Future of Air Traffic Control? Panel discussion with Meelis Nõmm, Adacel Technologies Estonia OÜ, Mati Tarlap, Estonian Aviation Academy, Samuli Suokas, Lektor Consulting Finland, Aare Erits, Dubai Air Navigation Services
13.15-14.00 Lunch break
14.00-15.00 Presentations
Is It Possible to Reduce Emissions with Sustainable Aviation Fuel? How? Speaker Heidi Peltonen, Neste Oyj

What Is Hydrogen Valley Estonia?
Speakers Petrus Postma, &Flux B.V. Riivo Tuvike, Tallinna Lennujaam AS

When Can We Order an Air Taxi via an App and What Is Needed to Make It Possible? Panel discussion with Teve Rahula, Estonian Air Navigation Services, Gerli Rebane, European Union Aviation Safety Agency (EASA), Raimond Tamm, Tartu city, Elisabet Kivimäki, Into Seinäjoki Ltd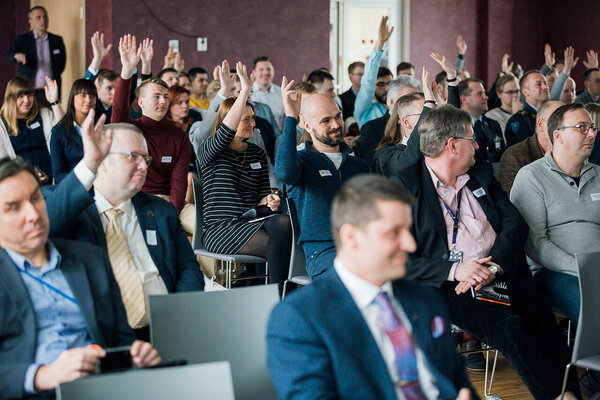 15.00-15.15 Short break
15.15-16.30 Presentations
Crisis Management - Who Are the Winners and Losers (Covid-19, War, Labor Shortage)?
Speaker Catrin Mattsson, International Air Transport Association (IATA)
16.30-16.50 Awards
17.00 Finish
19.00-02.00 After party and alumni reunion
Venue: Former Club Atlantis, address Narva mnt 2, Tartu


Participation fees

Only the seminar 100€
The seminar and alumni reunion/after party 135€
Only the alumni reunion/after party 35€
Special prices in Tartu hotels:

You can choose and book the accommodation by yourself. For special prices please mention the code "Eesti Lennuakadeemia kylaline".
Registration is CLOSED!